Luxembourg, May 21 & 22
Fintech | Space | Digital | AI
As an influential voice in the worldwide Tech community, the aim of ICT Spring Europe is to encourage emulation and networking between business decisions makers, innovation managers, startups, researchers and venture capitalists on a European scale. It is a yearly event held in Luxembourg City which is dedicated to exhibiting and demonstrating the latest relevant trends and innovations and discuss their impact on society and the working world.
It represents an exciting array of fantastic opportunities :
+5000 key decision makers in IT, finance, banking, web and marketing, investors, entrepreneurs, start ups etc.
Attendees from over 72 countries – the e-world gathers, come and join the conversation!
An exclusive program of seminars and presentations delivered by some of the world's biggest names in technology and marketing
An exciting program of entertainment including the unmissable Gala Dinner and its after party
The globe's most disruptive and fastest growing start ups will attend
The opportunity to build strong relationships and partnerships with visionary decision makers and investors
The chance to view the latest and greatest technological advances and ICT innovations at an exclusive exhibition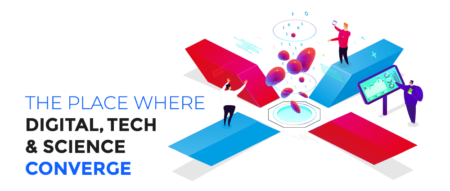 It's for Investors
Innovation is part of ICT Spring's DNA. Each year, the event offers investors the possibility to discover the latest innovative European startups in FinTech, Digital, Transportation and this year, in AI too. Thanks to the government support, the event also welcomes delegations from other countries such as China, Israel, Japan, Korea, Algeria, among others.
During the two-day event there is the opportunity to: attend live pitches, discover the startups' village, meet bold brands from Luxembourg and international guest speakers, share views with the greatest financial institutions and incubators of the country and experience the 'Pitch Your Startups' competition in the presence of 100+ other investors.
It's for startups
Since its very beginning, ICT Spring has positioned itself as a real business enabler to help companies enhance their visibility and find new, interesting, business opportunities.
Whether you are looking to meet with investors, establish a branch/headquarter in Luxembourg, benefit from visibility, find new customers, ICT Spring is a great opportunity for you.
·         Take a stand in the startups' village
·         Make a live pitch on stage
·         Try to win €100,000 by participating in the 'Pitch Your Startup' competition
·         Meet with potential investors
·         Share views with local startups-friendly institutions and discover all the things the country can offer to your company.
It's for students
We encourage students to attend ICT Spring for several reasons:
· Be inspired and share views with the greatest entrepreneurial minds in the startups' village. You are the talents of tomorrow and we would like you to discover the best ways to start a business.
· Advanced industry knowledge with international renowned guest speakers in FinTech, Space, AI and Digital – take a glance at the business world, which is waiting for you.
· Meet with bold brands and discover their innovative services, look for potential job opportunities and know more about the market trends through the exhibition space (100+ companies exhibiting).
· Exchange with 5000+ professionals in IT, finance, banking, web, marketing, investors, entrepreneurs, engineers, etc.
· Participate in the Morpheus Cup, the European universities and graduate schools championship. This year, the Cup will be hosted by ICT Spring on May 22nd and you can both join the event, its conferences and take part in the championship.
It's for the media
1 place | 4 topics covered by international renowned speakers
FinTech ● Space ● Digital ● AI
Journalists are cordially invited to ask for their press accreditation in order to attend the two-day event. Once there, you will be able to follow the conferences of your choice and discover the latest trends and strategies from companies active in FinTech, Space, Digital and AI. During breaks, you can go through the exhibition space and meet 100+ companies including 30+ startups.
Please note that a press accreditation is given to members of the press only.
Last, but definitely not least: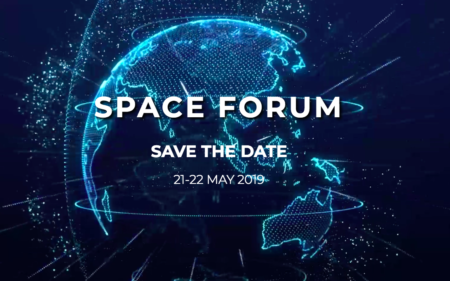 Space Forum
Space Forum is held alongside ICT Spring, a tech event dedicated to encourage emulation and networking between business decisions makers, innovation managers, startups, researchers and venture capitalists on a European scale.
Space Forum is a conference based on the impact of space technologies on the earth's businesses (mobility, IoT, connectivity, security, climate, media, earth observation…)
It brings together the most important players from the data sector of the NewSpace industry, specifically upstream satellite companies in Earth Observation and Telecoms, European Space Clusters & Tech Valley representatives, Space business angels, satellites operators, satellite industry suppliers etc. Participants will also have an opportunity to connect with ICT executives and customers, from Banking, Transportation, Government & Defense and other sectors.
2019 topic: Leveraging Data from Space
Services to benefit Defense & Security

Business in China and Europe

Services to benefit Agriculture, Transport & IoT

Big Data & the business of data from space
Meet us there!
The LTIO NY will roam around the exhibition floor and you'll be sure to find us at the most exciting presentations and panels.
Check it out!
Come to Luxembourg on May 21 and 22