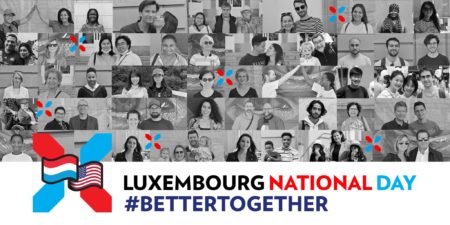 June 23rd is Luxembourg's National Day! In these turbulent times, solidarity and cooperation are more important than ever. With almost half of its population having been born abroad, Luxembourg finds its strength in diversity. Let's embrace those values and share this special day together, because no matter how different we are, we will always be Better Together!
In the spirit of solidarity, and to support frontline workers and those in need during this difficult time, the Consulate General of Luxembourg in New York contributed to two of NYC's relief programs and we made in-kind donations to the NYC Foodbank.
We would like to thank the NYC Mayor's Office for their assistance. And we would like to thank FarinUp, Hawaiian Paradise Coffee and Lupii for their collaboration.
To learn more about our National Day, click here.